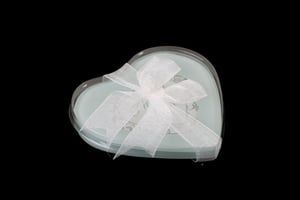 $

2.50
Put a little (or a lot of) heart into the upcoming celebration with a gift that's certain to be cherished for years to come. Our Heart shaped photo coaster sets feature a variety of designs and are perfect for a plethora of special occasions. Whether you're commemorating a wedding, bridal shower or other life-changing event, these gifts are practical and delightful. Each heart shaped coaster features a photo window in its centre and a remarkable design to fit the occasion.
Features and Facts: Dimensions:10x10cm Unit Weight: 70gms
This set of 2 glass photo coasters comes complete with a clear presentation box and white ribbon.